New energy solution in Building & Construction Application

Our products can be used in various stages of construction, including powering construction sites, providing backup power for buildings during construction and after completion, and optimizing energy efficiency for completed buildings.
Renewable energy integration
Building and construction projects can benefit greatly from renewable energy integration. Our solar inverters and energy storage systems seamlessly integrate solar energy into the building's energy supply. By harnessing the power of the sun, buildings can generate clean and sustainable energy, reducing their dependence on traditional energy sources and making a positive impact on carbon emissions.This integration is particularly beneficial for buildings located in remote areas or areas with limited grid access.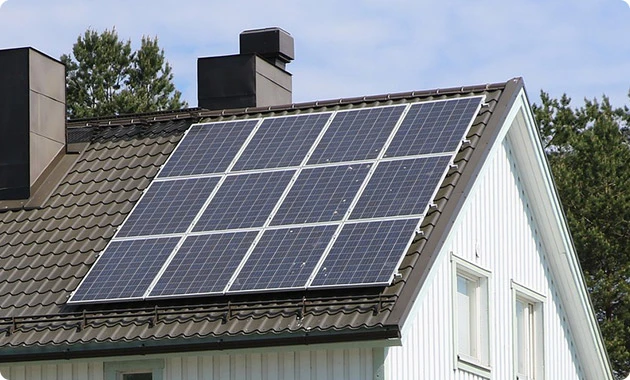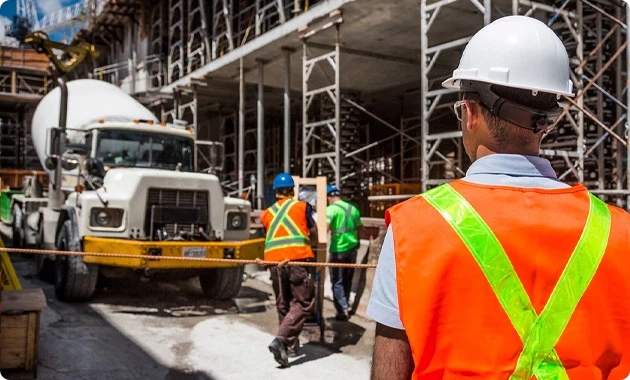 Construction site power supply
During the construction phase, temporary power supply is frequently required on construction sites. Mokoenergy's portable energy storage system and EV Charging station provide a reliable and environmentally friendly solution. These systems can power tools, lighting and other equipment, ensuring that construction work continues smoothly and efficiently even in remote or off-grid locations. By adopting our solutions, construction companies can decrease their dependence on fossil fuel generators and mitigate their environmental footprint.
Energy saving transformation
Many existing buildings could benefit from energy efficient renovations. Integrating our building management systems (BMS) and smart energy solutions into older buildings enables the optimization of energy usage, enhances system performance, and lowers operating costs. By monitoring and controlling a variety of building systems, including lighting, HVAC and security, our solutions enable precise energy management, resulting in significant energy savings and improved occupant comfort.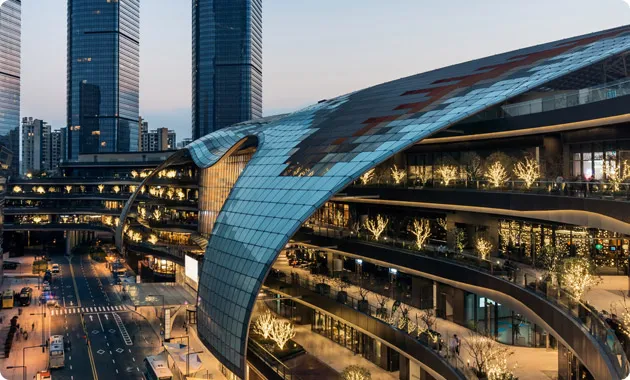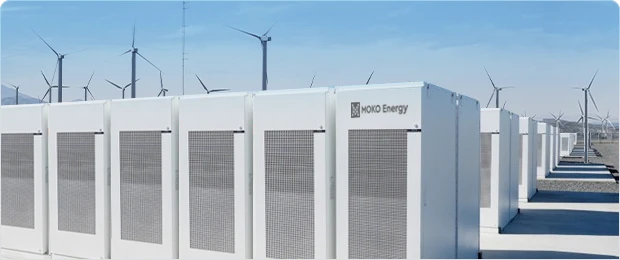 Our energy storage system stores surplus energy from solar panels or other renewables, providing power during peak demand or outages, and can be customized to suit various building sizes and energy requirements.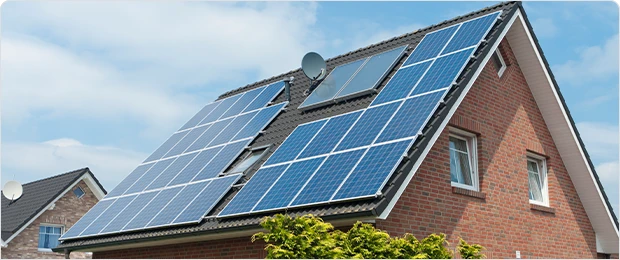 Smart home energy management System
Our smart energy management system utilizes advanced algorithms and sensors to seamlessly integrate with other smart home devices, optimizing energy consumption based on user behavior, weather conditions, and other relevant factors.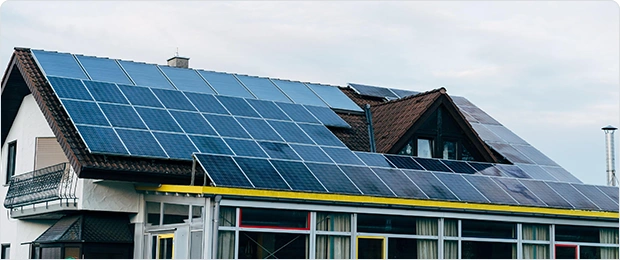 Mokoenergy's solar inverter can be integrated with a user-installed solar panel to convert solar energy into usable electricity for residential use. Our system aims to generate the majority of the building's electricity from renewable sources, reducing reliance on the grid and minimizing carbon emissions.
The incorporation of Mokoenergy's new energy solutions resulted in significant benefits for the office building:
Substantial Reduction in Energy Consumption
The energy management system allowed for precise monitoring and control of energy usage, leading to a 20% reduction in overall energy consumption compared to similar office buildings.

The integration of solar power and energy-efficient lighting resulted in substantial cost savings on electricity bills, translating into long-term financial benefits for the building owner.

Sustainability and Environmental Impact
By relying on renewable energy sources and implementing energy-efficient measures, the office building achieved a significant reduction in its carbon footprint, demonstrating a commitment to sustainability.
Why Building & Construction Choose MOKOEnergy's new energy solution

Our wide array of new energy solutions, such as solar inverters, energy storage systems, and smart energy management, contribute to improved building efficiency by optimizing energy usage and minimizing waste.

Our energy storage systems ensure a reliable backup power source, preventing disruptions and downtime during power outages.

By harnessing solar energy and implementing energy management systems, our solutions can significantly reduce energy costs for building owners and managers.

Our offerings include customizable solutions designed to meet the unique energy needs and requirements of your building or construction project.

Environmental Sustainability
Choosing our new energy solution promotes a greener and more sustainable construction industry by reducing carbon emissions and reliance on fossil fuels.

Proficiency and Experience
Backed by a team of seasoned engineers and industry experts, we deliver expert guidance, installation, and comprehensive support throughout the entirety of your project's lifecycle.

Our products meet international quality and safety standards, ensuring compliance with regulations and certifications such as ISO, UL, CE, and RoHS.

By investing in our new energy solution, you make a long-term commitment that generates consistent cost savings, improves energy efficiency, and provides enduring environmental benefits throughout the building's lifespan.