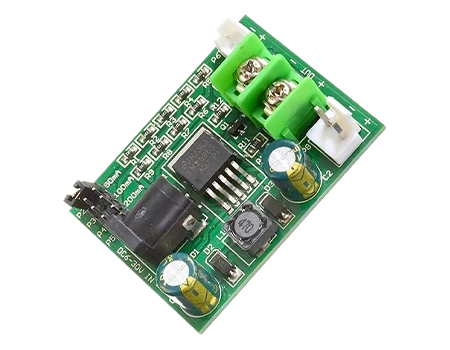 Introducing our NiCd BMS Board, specially designed to meet the unique requirements of Nickel-Cadmium (NiCd) batteries. Known for their reliability and robustness, NiCd batteries find applications in critical systems, and our BMS board ensures they operate at their best, prioritizing safety and longevity.
Key Features of NiCd BMS Board

Advanced Battery Algorithms
Our NiCd BMS utilizes advanced algorithms for optimized battery performance and extended lifespan.

Real-time Diagnostics
It offers real-time monitoring and instant alerts for timely maintenance, ensuring uptime.

Customization and Scalability
Our NiCd BMS can be tailored to your specific requirements and scaled for various applications, providing flexibility and efficiency.
Parameters of NiCd BMS Battery Protection Board
Nickel-Cadmium (NiCd) batteries
Single cell to multi-cell configurations
Typically 50mA - 200mA per cell
Temperature Measurement Accuracy
Overvoltage Protection Threshold
Undervoltage Protection Threshold
Short Circuit Detection Response Time
9 Major Protections on NiCd BMS Board

Overvoltage Protection
Undervoltage Protection

Short Circuit Detection

Cell Voltage Monitoring

State-of-Charge Estimation

Thermal Management

Fault Diagnosis

State-of-Health Estimation

Communication Interface
Applications of NiCd BMS Board

Ensure the reliability and safety of NiCd batteries in aerospace applications, including aircraft and spacecraft.

Support critical defense systems with robust NiCd battery solutions.

Power emergency lighting systems with dependable NiCd battery packs, ensuring reliable illumination during power outages.

Optimize battery performance in industrial machinery and equipment that relies on NiCd batteries.
Under the Battery Directive (2006/66/EC), the European Union has banned consumer nickel-cadmium batteries, limiting their use in alarm systems, emergency lighting, and portable power tools. However, NiCd batteries may still be essential for specific applications and existing systems. While NiCd batteries face restrictions in Europe due to lower energy density and environmental concerns, they remain legally available and used in other regions. It's important to note that certain markets are transitioning to advanced battery technologies like lithium-ion batteries.
If your application demands higher energy density, lighter weight, and longer cycle life, explore our Lithium Battery Management Systems (BMS).
The BMS Boards offered by MOKOEnergy can be divided into more than 70 types according to the detailed classification.