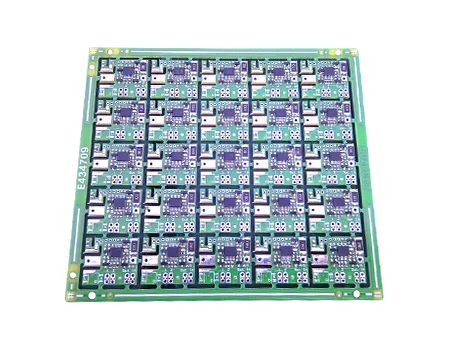 Our Distributed Battery Management System (BMS) Board is engineered to optimize battery performance and safety within distributed energy storage systems. Whether you're managing a network of renewable energy sources, grid-connected storage, or a sprawling fleet of electric vehicles, our Distributed BMS empowers you with real-time insights, precise control, and enhanced battery protection at multiple points of deployment.
Key Features of Distributed BMS

Distributed Intelligence
Leverages distributed intelligence, enabling each BMS board to independently manage and balance battery packs while contributing to the overall system's performance.

Modular Scalability
Designed for scalability, this BMS solution seamlessly accommodates additional BMS boards, supporting the expansion of your distributed energy storage network.

Lower Cell Balancing Tolerance
The BMS boasts lower cell balancing tolerances of ±3mV, which is an advantage when managing multiple distributed battery units.
Parameters of Distributed BMS
High voltage battery chemistries, including Li-ion, LiPo, etc
Adjustable from 60V to 1500V (Volts)
Options available from 100A to 500A (Amps)
Operating Temperature Range
Supports CAN, Modbus, and Ethernet, etc
Stores up to 2 years of historical data
Maintains cell voltage balance with an accuracy of ±3mV
110V ~ 240V AC at 50/60Hz.
9 Major Protections on Distributed BMS

Overvoltage Protection
Undervoltage Protection

Short Circuit Detection

Cell Voltage Monitoring

State-of-Charge Estimation

Thermal Management

Fault Diagnosis

State-of-Health Estimation

Communication Interface
Applications of Distributed Battery Management System

Residential Hybrid Systems
Optimize energy usage and reduce utility bills in homes with solar panels, battery storage, and grid connections.

Commercial Hybrid Systems
Manage energy consumption efficiently in commercial buildings using a mix of renewable and grid power.

Hybrid Electric Vehicles (HEVs)
Improve the fuel efficiency of hybrid vehicles by intelligently managing energy from regenerative braking and the internal combustion engine.

Ensure uninterrupted power in remote locations with hybrid off-grid systems, combining solar, wind, and battery storage.
The BMS Boards offered by MOKOEnergy can be divided into more than 70 types according to the detailed classification.