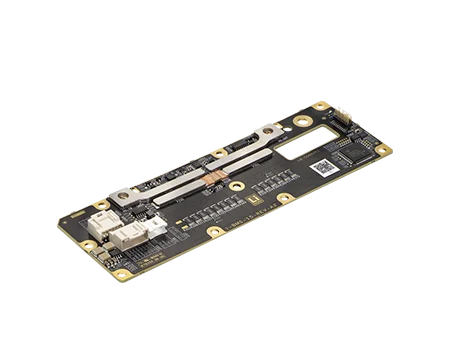 Optimize the performance and safety of your battery bank with our advanced Centralized BMS. This advanced system is made to make it easier to control and organize big battery setups. It's perfect for industries such as telecommunications, data centers, renewable energy, and more.
Key Features of Centralized BMS System

Centralized Monitoring & Control
Our BMS offers a unified platform to monitor and control multiple battery packs simultaneously, streamlining management and providing a holistic view of your battery assets.

Data Analytics & Predictive maintenance
Use data wisely with real-time analytics and predictive maintenance to improve battery performance and reliability.

Customizable Alerts & Notifications
Tailor alerts to your specific needs, receiving instant notifications for critical events, faults, or anomalies, allowing for proactive response.

Scalable Architecture for Scalability
Designed for scalability, our Centralized BMS accommodates battery systems of varying sizes, making it suitable for applications ranging from small-scale to grid-level energy storage.
Parameters of Centralized BMS Board
up to 1-year historical data
9 Major Protections on Centralized Battery Management System

Overvoltage Protection
Undervoltage Protection

Short Circuit Detection

Cell Voltage Monitoring

State-of-Charge Estimation

Thermal Management

Fault Diagnosis

State-of-Health Estimation

Communication Interface
Applications of Centralized Battery Management System

Manage energy storage systems in commercial, industrial, and utility-scale setups to improve energy use and grid connection.

Efficiently oversee electric vehicle fleets to ensure the best battery performance, charging, and vehicle availability.

Telecom Power Backup Systems
Enhance the reliability and efficiency of backup power systems for critical telecommunications infrastructure.
Monitor and control batteries in industrial equipment, ensuring uninterrupted operations and minimizing downtime.
The BMS Boards offered by MOKOEnergy can be divided into more than 70 types according to the detailed classification.